Crime Prevention and Information
The Crime Prevention Program provides information and assistance on a wide variety of topics and activities. Live group presentations by speakers are available as well as information brochures.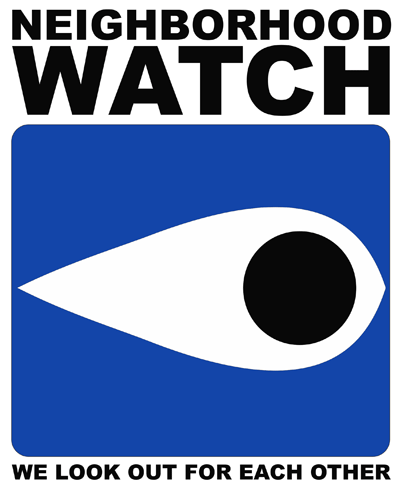 Neighborhood Watch groups learn how criminals work, what type of suspicious activity to watch for and how to report it. Click here for more information on joining or establishing a Neighborhood Watch group in your area.
The Safety Center provides information and tips to keep you safe from the latest scams and frauds. Check out the wide variety of topics for quick reading in our Safety Center.
PC the Robot Patrol Car is a remote-controlled car used at various community and children's events throughout the county.
The Vial of Life is a program where medical and other types of important information are documented and placed in a plastic vial donated by local hospitals. The vial is put into the refrigerator of the owner's home and a green sticker is placed outside to alert and assist emergency personnel.
Citizen Observer Program (C.O.P.) members provide extra eyes and ears for law enforcement by patrolling in Sheriff's Office vehicles equipped with a radio, a roof light, and yellow markings. Click here for more information on the C.O.P. program.
Security Surveys for residential and commercial properties are available by appointment. A specially trained Community Services Sergeant can come to your home or business and complete a simple form provided by the Florida Office of the Attorney General. You will receive an evaluation and practical recommendations to improve the security of your property.
Crime Prevention Through Environmental Design (CPTED) uses basic principles of crime prevention to make places safer. CPTED reviews and surveys can be done on site plans in the blueprint phase of construction or on existing structures or land. Click here for more information on CPTED resources and concepts such as natural surveillance, natural access control and territorial reinforcement.
For more information, please call your nearest District Office and ask for the Community Services Sergeant.
Crime Prevention Services are provided by sworn Community Services Sergeants who have received extensive specialized training from the Florida Office of the Attorney General's Florida Crime Prevention Training Institute. Some members have received the Attorney General's Florida Crime Prevention Practitioner and the Florida CPTED Practitioner designation.