Communications
About Us
Each and every day, the safety of Volusia County citizens and the lives of law enforcement, fire and medical first responders depend on the trained, professional response of our Communications Center.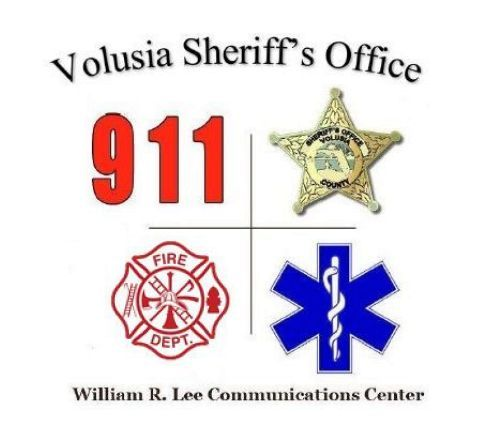 Among the largest civilian components at the Sheriff's Office, the Communications Center is the first point of contact for citizens who call the Sheriff's Office seeking public safety services. The Center also is responsible for receiving and transmitting teletypes and coordinating Volusia County's 911 system, which was first activated in December 1983.
Call-takers answer incoming calls from the public, determine the nature of the incident and type the information into the computer aided dispatch system. This information is critical to first responders. The computer then routes the call to a dispatcher, who evaluates the call and existing resources and dispatches the closest law enforcement, fire or medical unit.
Enhanced 911 System
In June 2001, the Communications Center rolled out a high-tech, enhanced 911 system. The milestone marked the first step in a critical service upgrade that now enables emergency dispatchers to determine the location of 911 calls that originate from cellular telephones. The enhanced 911 system also automatically displays a map that shows the location of each call and the surrounding area. And with a click of a button, dispatchers can instantly access directions to a call. These enhancements save precious seconds and minutes in responding to an emergency call.
Text to 911 Service
911: CALL if you can – TEXT if you can't.
Citizens and visitors in Volusia County can send a text message to 911 during an emergency or life-threatening situation. When seconds matter, a voice call to 911 is the best and fastest way for the 911 call taker to retrieve and deliver life-saving information. A text message may take longer.
If you are in an area that will not accept the text message, or if it is temporarily unavailable, a bounce back message will be sent stating "make a voice call to 911 for help; text to 911 is not available".
What is TEXT to 911 and why would I want to use it?
TEXT to 911 is the ability to send a text message (SMS) from your messaging-enabled mobile phone to your local 911 service. Texting during an emergency could be helpful if you are deaf, hearing impaired, have a speech disability, or if a voice call to 911 might otherwise be dangerous or impossible.
If TEXT to 911 is available in my area, what type of wireless phone or service do I need to send an emergency Text?
Check with your wireless phone company. In general, you must have a text-capable wireless phone and a wireless service subscription or contract with a wireless phone company. You will need a "wireless data plan." Remember, you can make a voice call to 911 using a wireless phone that does not have a service plan, but you cannot send a text message to 911 without a service contract that includes texting.
Is TEXT to 911 available everywhere in the United States?
TEXT to 911 is not available in all areas. You can check the FCC Text to 911 Master PSAP Registry to learn where TEXT to 911 is currently available.
How will I know if my TEXT to 911 message(s) was received?
TEXT to 911 messages that were not delivered to a Public Safety Answering Point (PSAP) will receive an automated bounce-back message telling users their text did not go through and directing them to make a voice call to 911.
TEXTING SERVICE LIMITATIONS:
Response time is critical during an emergency. TEXT to 911 may increase the emergency response time. Additionally, texting to 911 is not a universal service. While currently available in the Central Florida area counties of Volusia, Seminole, Brevard, Orange and Osceola, it is not available in all areas. If you try to TEXT to 911 and the service is not available, you will receive a bounce back message advising you to make a voice call to 911.
Insufficient access to wireless or cellular service may cause the text message to be delayed or not received by the Public Safety Answering Point (PSAP). Text messaging apps such as WhatsApp, Viber, or other social media messenger apps are not supported by TEXT to 911.
How to Text message 911 in an emergency:
• Enter the numbers "911" in the "To" field
• Send the message from your wireless device
• The first text message to 911 should be brief and contain the location and type of emergency
• Be prepared to answer questions and follow instructions from the 911 call taker
• Text in simple words, keep messages brief and concise, and do not use abbreviations
Below are a few things to know if you need to send a TEXT message to 911:
• Text location information is not equal to current location technology
• TEXT to 911 is currently only available in the English language. No translation service is available.
• As with all text messages, 911 messages can take longer to receive, can get out of order or may not be received
• Text to 911 is not available if you are roaming
• A text or data plan is required to place a text message to 911
• Avoid using slang, social media jargon or abbreviations
• Do not send emojis
• Do not send a group text message - Text to 911 cannot include more than one person