Unpermitted 'Orange Crush' Event Prompts Zero-Tolerance Special Event Zone
Date Added: May 05, 2023 10:42 am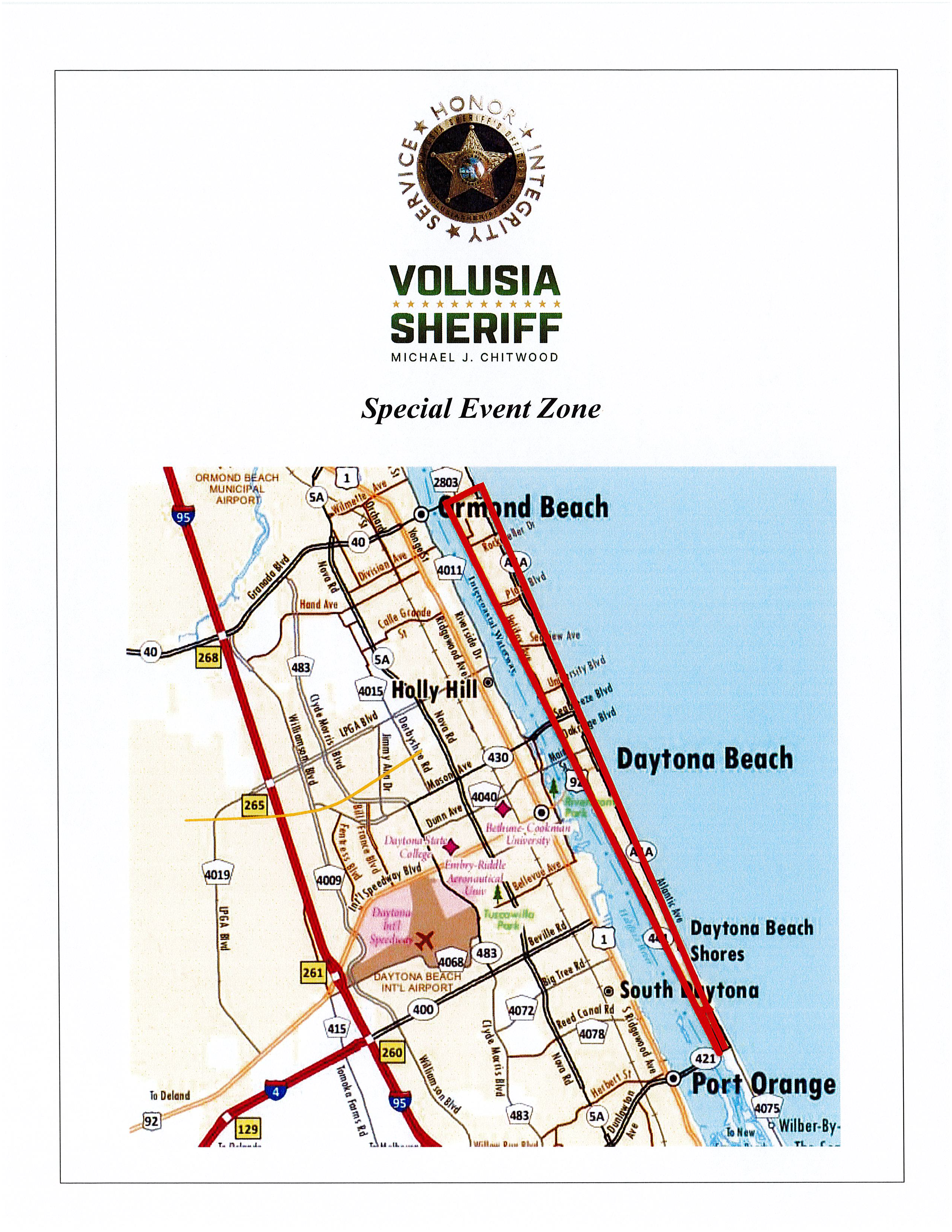 Andrew Gant
Office of Public Affairs & Media Relations
UNPERMITTED 'ORANGE CRUSH' EVENT PROMPTS ZERO-TOLERANCE SPECIAL EVENT ZONE
Sheriff Mike Chitwood has designated a Special Event Zone in anticipation of this weekend's unpermitted and potentially disruptive "Orange Crush" event.
Anyone xpect strict enforcement of all laws, and zero tolerance for violations.
This begins at 3 p.m. today (Friday, May 5) and will remain in effect as long as is reasonably necessary to ensure public health, safety and welfare. It will not remain in effect if/after the unpermitted event dissipates.
Special Event Zone Designation