Detectives Arrest Wanted Volusia Suspect After Similar Armed Robbery in Orlando
Date Added: October 25, 2023 2:33 pm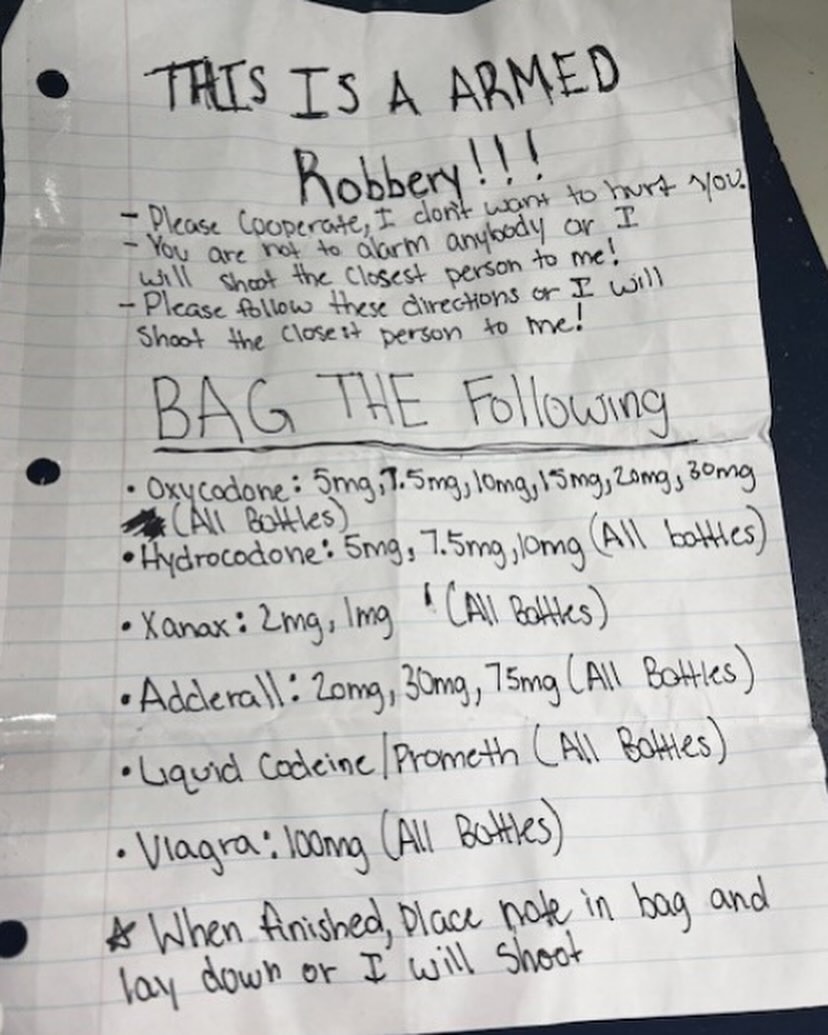 Laura Williams, Office of
Public Affairs & Media Relations
UPDATE: VSO's Wanted Suspect Arrested During Similar Orlando Armed Robbery
A Jacksonville man has been arrested after committing an armed robbery at a CVS pharmacy in Orlando -- and confessing he robbed a Deltona CVS.
Thomas Mues, 23 (DOB 02/22/2000) was arrested in Orlando on Friday just after police were alerted that an armed robber presented a note demanding several prescription medications at CVS, 4315 Curry Ford Road, Orlando. The employees followed the directions, gave him the bag and he fled the store.
Police confronted him as he fled. After a short foot chase, Mues was arrested. During interviews with police, he admitted to robbing both the Orlando CVS, and the Deltona pharmacy, 1250 Providence Blvd., on Oct. 11.
Mues remains in custody at the Orange County jail charged with armed robbery, trafficking in hydrocodone, trafficking in oxycodone, trafficking in amphetamines on no bond allowed.
-----------------------------------------------------------
*Original post from 10/19/23 appears below:*
We're Seeking Armed Suspect in Deltona CVS Robbery
Our detectives want your help to identify this suspect from a recent armed robbery of a CVS pharmacy on Providence Blvd., in Deltona.
The suspect handed a note to a pharmacist that said: "This is an armed robbery... i will shoot." The note included a list of narcotics requested and they were provided in a brown paper bag.
The suspect is described as a younger black male, 5'4" to 5'8" tall, wearing a brown jacket, white polo shirt, blue jeans and white shoes. He wore a Covid mask and has distinctive tattoos: a cross tattoo between his eyes, and unknown tattoos under both eyes on his cheek bones.
If you know this male or have any information about this incident, please email Detective McIntosh at AMcIntosh@volusiasheriff.gov or call our non-emergency number: (386) 248-1777. Or use the P3 app on Crime Stoppers of Northeast Florida and you could receive a cash reward. Thanks and please share this post.