Deputies Charge Man With Attempted Murder After He Swings Hatchet, Shoots Landlord in Enterprise
Date Added: June 29, 2022 4:08 pm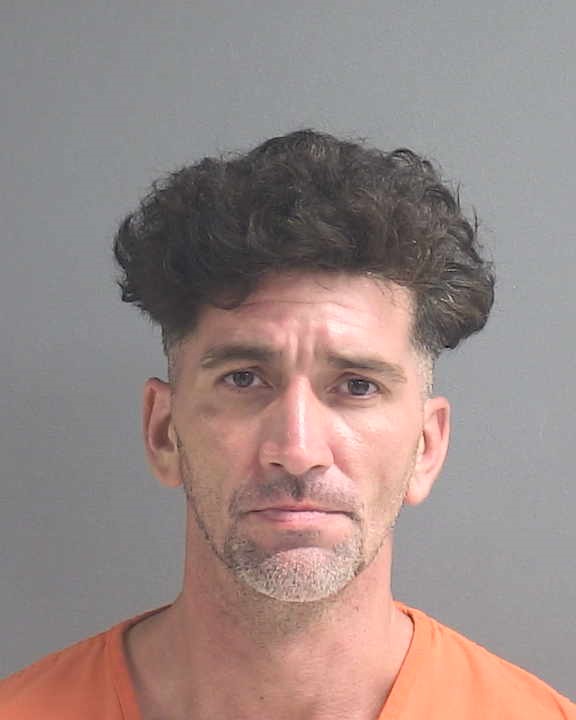 Laura Williams, Office of
Public Affairs & Media Relations
VSO Charges Enterprise Man With Attempted Murder After He Swings Hatchet, Shoots Landlord in Face
77-Year-Old Male Victim Stable, Recovering
A 47-year-old man is charged with attempted first-degree murder after he swung a hatchet at his landlord/boss and threatened to kill him, then shot him in the face Tuesday night in Enterprise.
Fredie Vale (DOB 08/16/1974), who lives in a barn apartment on the victim's property on Enterprise Osteen Road, pulled up in his vehicle Tuesday shortly before 6 p.m. and approached the 77-year-old male victim while carrying a hatchet by his side.
Vale handed the hatchet to the victim, then suddenly grabbed it back, threatened the victim and began swinging the hatchet, causing the victim to back up and fall. The victim told deputies Vale then jumped on top of him and attempted to strike him with the hatchet. The victim dodged, blocked and kicked Vale to get him to stop.
Suddenly Vale got off the victim and walked to his apartment and returned with a pistol, which he pointed at the victim and pulled the trigger but it didn't fire. Vale pointed the gun again at the victim and pulled the trigger, striking the victim in the left side of his cheek. Vale then retreated to his apartment as the victim ran inside his home and alerted his wife, who was cooking dinner.
As the couple locked their doors and called law enforcement for help, they saw Vale drive off at a high rate of speed. Deputies responding to the scene provided first aid to the victim, who was transported by EVAC ambulance to Central Florida Regional Hospital in Sanford. The victim was treated for non-life-threatening injuries – the gunshot wound to his face and a laceration to his right thigh, and is in stable condition.
The victim told detectives he has had a good relationship with Vale, whom he's known for four or five years, and Vale works for him as an employee. The couple allowed Vale to move in about two years ago because he was down on his luck.
Deputies searched for Vale for nearly three hours before he was spotted at Wal-Mart, 101 Howland Blvd., in Deltona, standing with his 2001 silver Ford four-door sedan and quickly taken into custody without incident. Vale is charged with attempted first-degree murder with a firearm. He's being held with no bail allowed until his first appearance court hearing.