UPDATED: Deltona Man Arrested and Charged with Aggravated Battery / Teenage Victim Walking Home, Assaulted on Oak Avenue
Date Added: October 14, 2020 8:52 am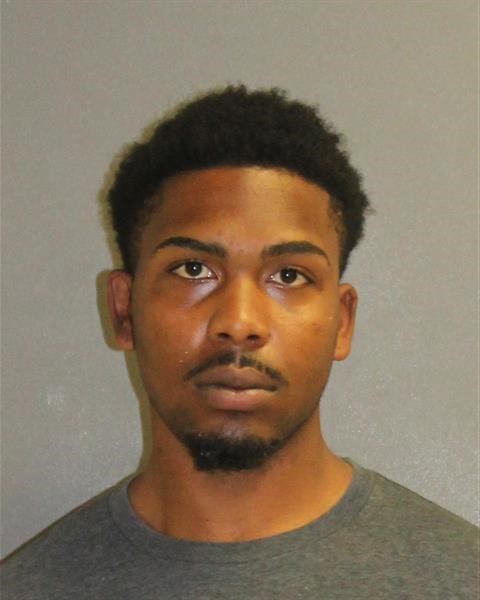 Sergeant S. El-Shami
Criminal Investigations Division
386-851-7554 Office
386-804-9401 Cell
386-775-5489 Fax
sel-shami@ourorangecity.com
Case #2020-02630
UPDATE: DELTONA MAN ARRESTED AND CHARGED WITH AGGRAVATED BATTERY
October 14, 2010
Since the original incident occurred on October 10, 2020, Orange City Police Investigators have been actively following up on leads, conducting door to door neighborhood checks, reviewing potential video surveillance and talking to potential witnesses. As a result of their investigation, a suspect was devleoped. The suspect is identified as nathaniel T. Peoples (DOB 12-17-1997) from Deltona, Florida. On Tuesday evening, October 13, 2020 at approximately 8:00 p.m., Detectives from the Orange City Police Department with assistance from Volusia County Deputies, made contact with Peoples at his residence located at 818 Halstead Street, Deltona, Florida. He was taken into custody without incident. After processing at the Orange City Police Department, Peoples was transported to the Volusia County Branch Jail on no bond. Peoples was charged with Aggravated Battery. Peoples is currently on pre-trial release for a previous domestic violance case. The investigation remains active. Anyone with information regarding this incident should contact Detective Sergeant Sherif El-Shami at 386-851-7554.
_____________________________________

TEENAGE VICTIM WALKING HOME, ASSAULTED ON OAK AVENUE
On Saturday, October 10, 2020, at approximately 1:55 p.m., Orange City Police Officers responded to the area of in the 200 block of Graves Avenue regarding an aggravated battery. Officers made contact with the juvenile victim who had sustained a large laceration to the side of his face. Due to the victim's age, his name is being withheld.
Initial investigation indicates the victim had been shooting hoops solo at the basketball court located at the east end of Mill Lake Park. After concluding this activity, the victim began walk to his father's residence on Graves Avenue. While walking north on Oak Avenue in the area of Rose Avenue, an unknown suspect came up behind the victim and committed the laceration to his facial area. The suspect turned and fled on foot. The suspect made no comments or remarks to the victim prior to or following the battery. The victim proceeded to repond back to his father's residence, approximately three blocks away, where the Police, Fire Rescue personnel and EVAC ambulance were contacted. The victim described the suspect as an African American male, possibly in this 20's, approximately 6" tall with short hair. The victim was transported to Central Florida Regional Hospital by EVAC ambulance with non-life threating injuries.
Orange City Police along with deputies fromthe Volusia County Sheriff's Office, including aerial and K-9 support, searched the area with negative results.Investigators from the Orange City Police Department conducted a door to door search of homes within the victims travel for any witness information including security recordings and he like. Additionally the wooded areas withing this location were searched on foot for any indicators of evidence or activity.
The incident remains an active and open investigation by the Orange City Criminal Investigations Division. Anyone having any information regarding this incident can contact Detective Sergeant Sherif El-Shami at 386-851-7554.