Edgewater Man Arrested After Pipe Bomb Found In Car Wash Trash Can
Date Added: August 17, 2023 11:52 am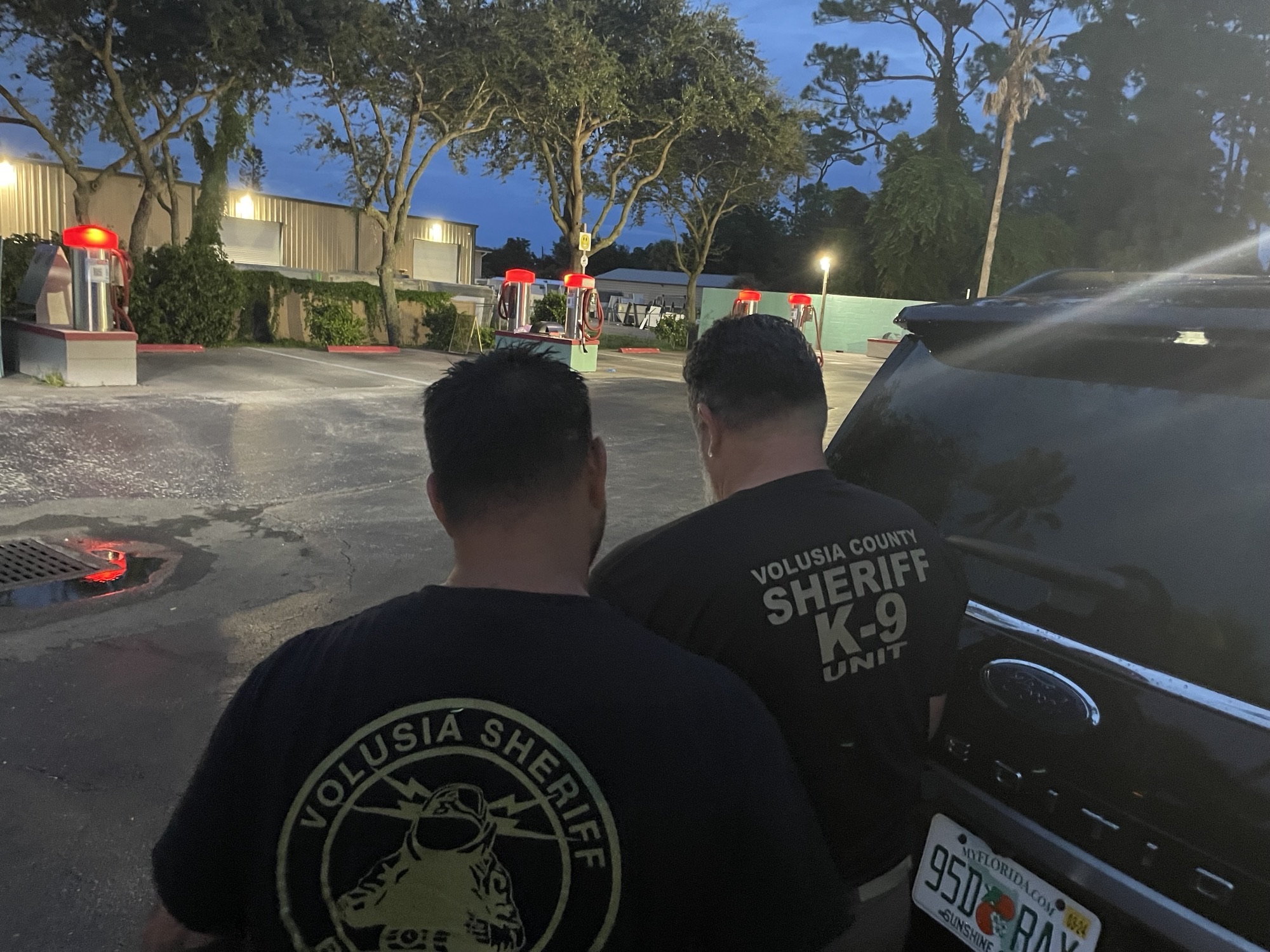 Andrew Gant
Office of Public Affairs & Media Relations
EDGEWATER MAN ARRESTED AFTER PIPE BOMB FOUND IN CAR WASH TRASH CAN
An Edgewater man was arrested Wednesday night after the Volusia Sheriff's Office bomb squad discovered he left a homemade pipe bomb in a car wash trash can.
Deputies also found a variety of materials, bomb-making books and manuals inside a duffel bag in the bedroom of 58-year-old electrical engineer Anthony Ray West (DOB 4/16/1965).
When interviewed Wednesday evening, West ultimately confessed to leaving a pipe bomb in a container in a trash can at the Wally Wash (1317 S. Ridgewood Ave., Edgewater) earlier in the day. He described it as a piece of galvanized pipe filled with black powder and secured with two endcaps and a fuse.
The VSO bomb squad responded to the Wally Wash and located the suspicious box in a trash can by the vacuums. An X-ray of the box confirmed the pipe bomb was inside.
The device was removed from the scene to be rendered safe today at a VSO facility.
The investigation of this incident began after West's wife disclosed he had bomb-making materials. With the couple going through a divorce, West had left her home in Deltona with duffel bags of those materials. Prior to him leaving, she'd taken photos of the contents, including the pipe bomb. When deputies made contact with West in his room in Edgewater, they searched the duffel bags and noticed the pipe bomb was missing.
West indicated he made the pipe bomb a long time ago, and was adamant he never intended to use it or any explosive device to harm anyone. He said he forgot the pipe bomb was in his duffel bag until his wife messaged him and told him the bomb squad was on the way to investigate. That's when he panicked and dumped it at the car wash.
West is charged with manufacturing an explosive device and possession of bomb-making materials. He was transported to the Volusia County Branch Jail overnight and remains in custody there with a bond of $20,000.