DeBary Driver Arrested for Leaving Scene of Fatal Crash in May
Date Added: September 06, 2023 2:46 pm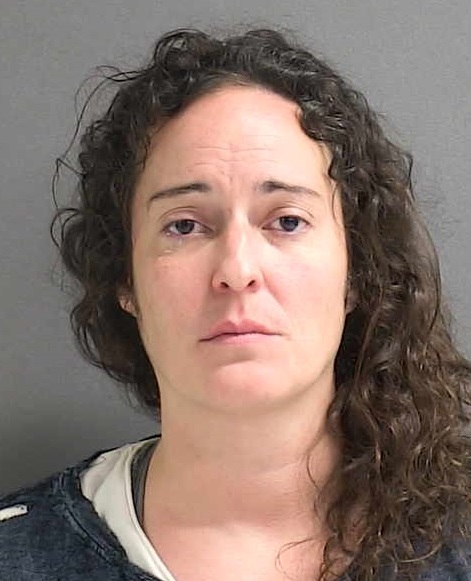 Laura Williams, Office of
Public Affairs & Media Relations
**UPDATE:**
DRIVER ARRESTED IN MAY CRASH
FOR LEAVING SCENE INVOLVING DEATH
After a four-month Volusia sheriff's investigation into a crash that killed a scooter driver, a DeBary woman has been arrested and charged with leaving the scene.
Traffic detectives' investigation into the May 10 crash determined driver Ashley Hill, 35 (DOB 10/1/1987) turned left onto Enterprise Road at Jena Drive near Deltona Middle School and into the path of the victim's Suzuki scooter he was riding. The crash caused a head-on collision that ultimately resulted in the death of David Radosta, 33, of Deltona.
Detectives determined Hill left the scene after the crash without rendering aid to the victim or contacting law enforcement to report the crash. She returned to the scene after about a minute and 30 seconds, after other motorists in the area reported the crash and attempted first aid.
On Tuesday, a warrant was secured charging Hill with leaving the scene of a crash with death. She was arrested after turning herself in to the Branch Jail where she remains held on $25,000 bail.
Original news release appears below:
May 10, 2023
For immediate release
Contact: Laura Williams, Office of
Public Affairs & Media Relations
CRASH NEAR DELTONA MIDDLE SCHOOL KILLS SCOOTER DRIVER
Volusia sheriff's traffic deputies are investigating a fatal crash that occurred today involving a Dodge pickup truck versus a motorcycle scooter near Deltona Middle School located at 250 Enterprise Road, Deltona.
Deputies responded to the accident just after noon at the intersection of Enterprise Road and Jena Drive. The Suzuki scooter driver was traveling north on Enterprise when the pickup entered the intersection and turned in front of the scooter.
The scooter driver then struck the pickup truck's left front. The driver, identified as David Antonio Radosta (DOB 04/17/1990) of Deltona was pronounced deceased at the scene.
The pickup driver was not injured.
Traffic was rerouted in the area due to the crash until just before 4 p.m. when the roadway reopened. Detectives are actively investigating this crash.