VIDEO: VCSO Seeking Men And Women To Serve Our Community
Date Added: October 12, 2018 9:33 am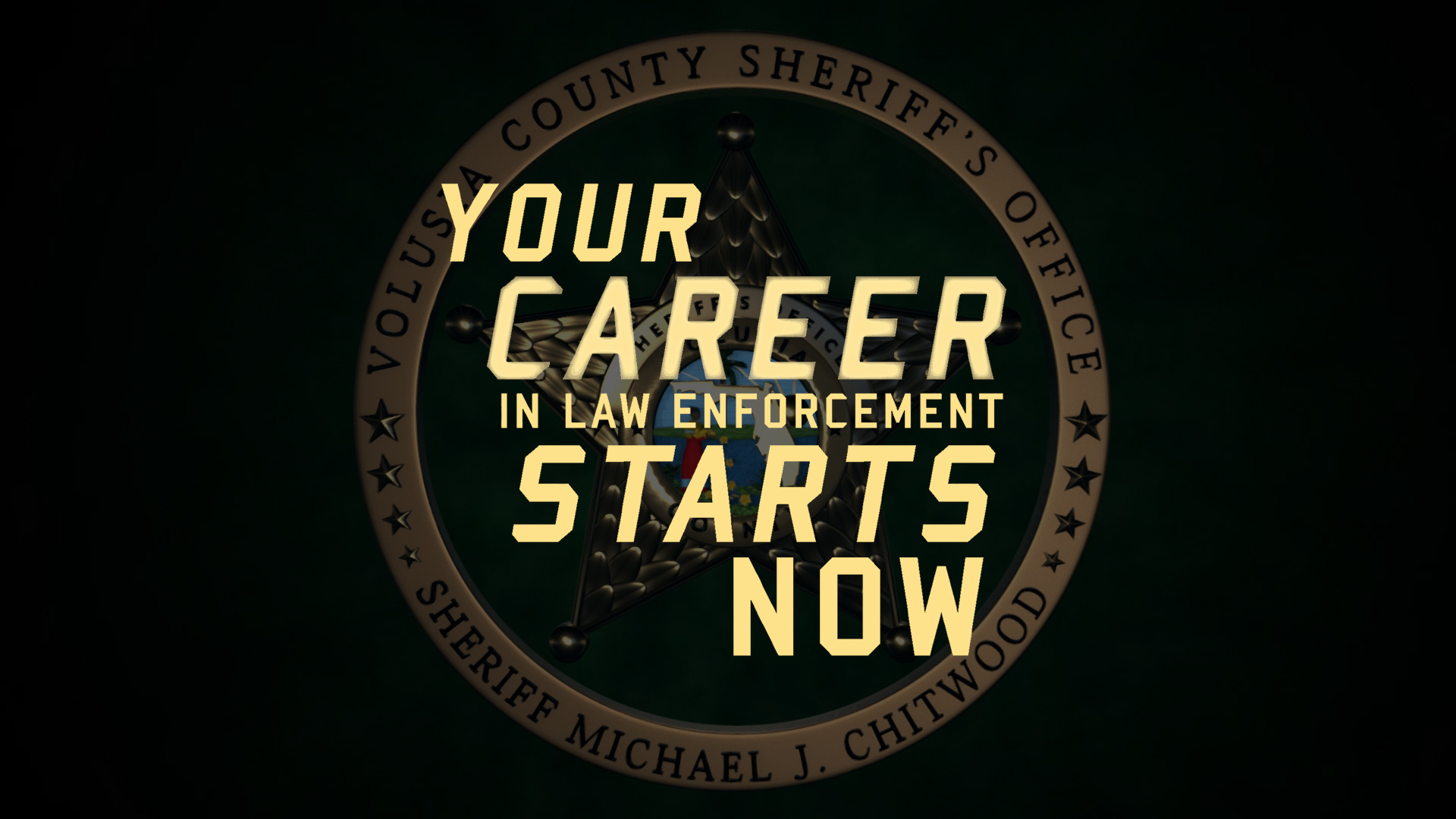 Andrew Gant
Office of Public Affairs & Media Relations
VCSO SEEKING MEN & WOMEN TO SERVE OUR COMMUNITY
The Volusia County Sheriff's Office is seeking good people who are interested in serving the community through a career as a deputy sheriff. Today, VCSO premiered a new recruitment video as part of a push to make more potential candidates aware of the opportunities available.
The Sheriff's Office is home to about 950 employees, including about 415 sworn law enforcement officers who serve in a variety of highly trained roles, from patrol to detective units to specialized assignments like SWAT, K-9, narcotics, crime analysis, intelligence, schools, courts, sex crimes, traffic, marine, dive team, motors, bomb disposal and more. As of today, there are about 50 sworn law enforcement vacancies, and the job posting is open on a continuous basis at:
https://www.governmentjobs.com/careers/volusiaco/jobs/2224560/deputy-sheriffs-office
Minimum requirements:
Graduation from high school or completion of a GED, AND must possess and maintain a valid Florida driver's license, AND completion of the Minimum Standards Course required by the Florida Criminal Justice Standards and Training Commission for police officers.
Basic Law Enforcement Academy (BLE): Applicants will be considered if they are currently enrolled in a Florida Law Enforcement Academy (BLE). Applicant must obtain a passing score on the State of Florida Law Enforcement Certification exam, prior to appointment
Must meet the qualifications for employment set forth in section 943.13, Florida Statute which includes:
At least nineteen (19) years of age
A citizen of the United States
A high school graduate or its equivalent
No felony convictions or misdemeanor convictions involving perjury or a false statement
No dishonorable or undesirable discharge from any of the Armed Forces of the United States
Fingerprints on file with the employing agency
Passed a physical examination by a licensed physician based on specifications established by the commission
Good moral character as determined by a background investigation under procedures established by the Commission.
Must also possess a valid Florida Driver's License at the time of appointment.
Applicants will undergo a polygraph, psychological examination and background investigation.
Must successfully complete the Volusia County Sheriff's Office Field Training and Evaluation Program (FTEP).
Must successfully pass shooting assessment and physical test (PAT) to qualify for an interview.
"Not everyone wants to go into law enforcement, and not everyone is cut out for it," Sheriff Mike Chitwood said. "But for me, it has been the most rewarding and satisfying way to spend my past 31 working years. The only way to understand the pride you feel while wearing the badge of the Volusia County Sheriff's Office is to sign up and join us. I hope someone out there will see this message and realize we have the opportunity of a lifetime here."
Sheriff Chitwood and other members of the agency will be visiting with area colleges and other organizations in the coming months as part of the increased recruitment effort. To find out about scheduling a recruiting visit, contact our Training division at 386-239-6522. For more information on careers at the Sheriff's Office, visit http://www.volusiasheriff.org/careers/.