Become a 911 Public Safety Telecommunicator
How to Apply
911 Public Safety Telecommunicators are the link between every crisis and every first responder. Telecommunicators are an essential part of a demanding and fulfilling career that involves critical thinking and decision making skills. If you would like to experience first-hand the excitement of dispatching deputies, police officers and fire/rescue personnel to emergencies and the fulfillment of helping people, all while working in an energetic environment where each and every phone call is different, then this is the career for you. Apply today and join our team!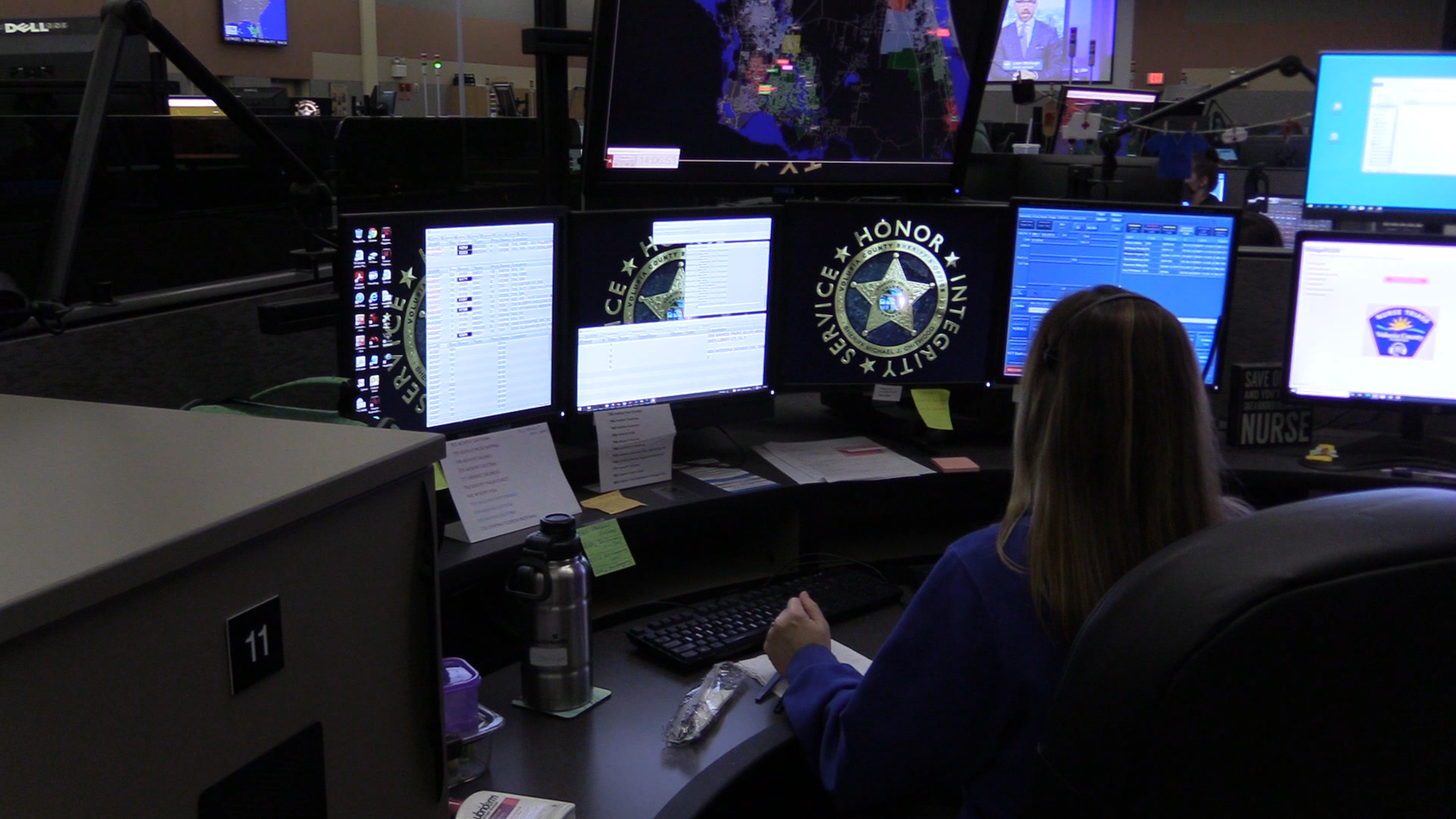 Minimum Requirements
Must be at least eighteen (18) years of age; and possess a High School Diploma or Graduate Equivalent Diploma (GED).
Pass computerized pre-employment test.
Pass an extensive background investigation.
Pass a medical examination.
Pass a drug screening.
Pass a computerized voice stress analysis (CVSA).
Attain NCIC/FCIC certification within 6 months of hire.
Successful completion of Communications Academic program.
Must pass the state certification exam within the first year of employment (second re-test at employee's expense).
After academic training; 12-hour shift schedule will apply
Note: 911 Public Safety Telecommunicators work rotating 12 hour shifts, holidays, weekends and emergencies. Mandatory overtime may be required if deemed necessary. Shifts rotate from day to night every four months, or depending on the needs of the organization. All applicants are subject to a preliminary background check including criminal history and employments, and may be disqualified at any point in the selection process.
Interested parties
Download, complete and upload your application at: https://www.volusiasheriff.gov/careers/ Please ensure you list either an email address or phone number that you can be reached, along with your preference for contact when submitting your application. This is how the Volusia Sheriff's Office will attempt to contact you.
Hiring Process
Phase I: Application Period
Phase II: Testing & Interviews
Interviews will be held for applicants who successfully passed the "Criticall" examination and preliminary background investigation. The "Criticall" test requires a minimum passing score of 80% for non-data entry categories such as, decision making, memory recall, map reading and reading comprehension. The data entry section of the test has two categories; audio and visual. The passing average is 3600 KPH (Key Strokes Per Hour)
Phase III: Selection
Applicants selected to move to the final stage of the selection process will be required to complete the comprehensive background investigation, Computerized Voice Stress Analysis (CVSA), and medical evaluation.
Applications – Open Continuous
Position Location
Volusia Sheriff's Office Communications Center
3825 Tiger Bay Road
Daytona Beach, FL 32124
Additional Information
Additional information about CritiCall Pre-Employment Testing can be obtained on the CritiCall website at www.criticall911.com.