Sheriff's Message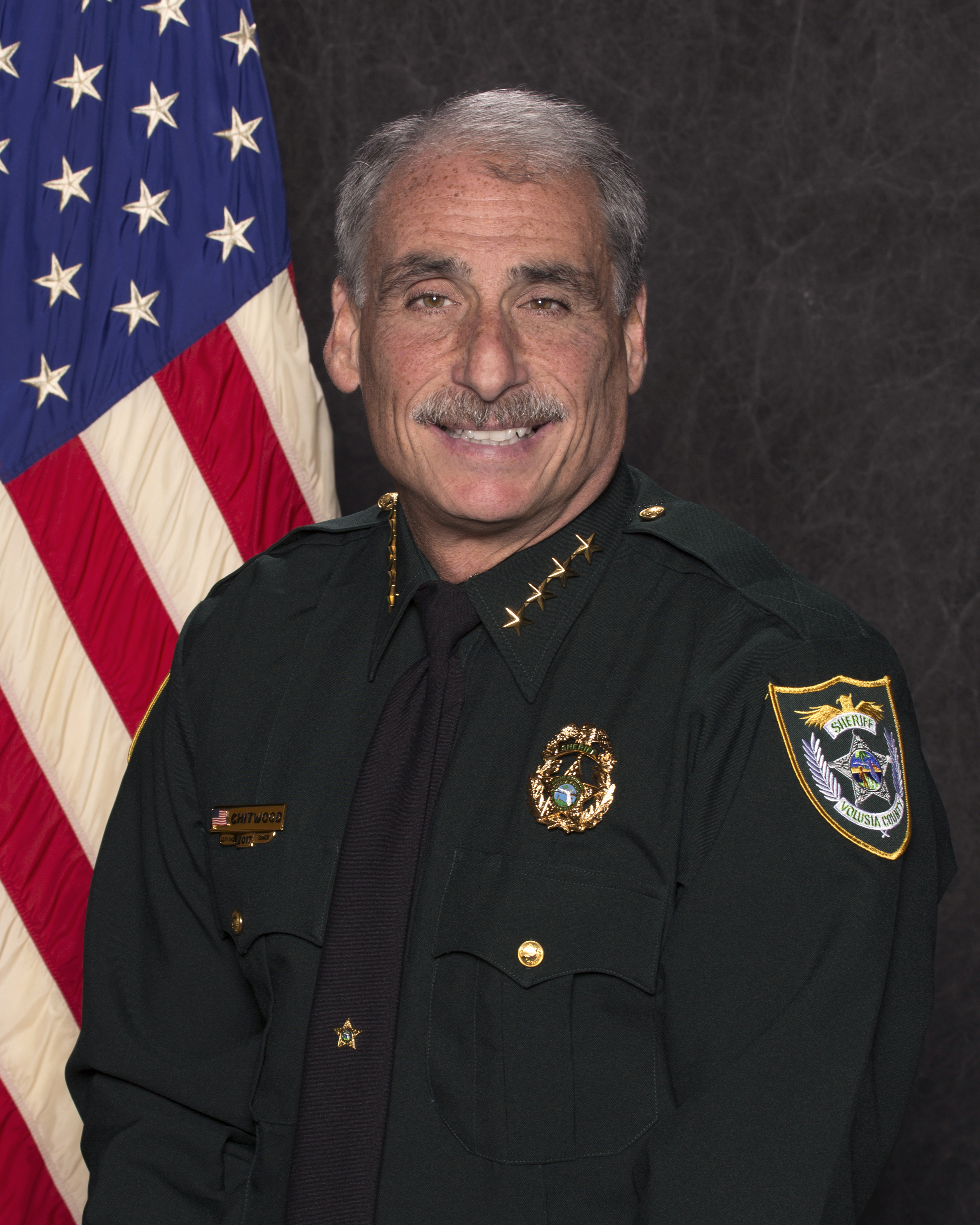 Welcome to the Volusia Sheriff's Office's home in cyberspace. Throughout my law enforcement career, I have always brought a deep passion for the job and a focus on technology, modern policing and crime-reduction strategies and above all, accountability and results. As your Sheriff, these will continue to be my guiding principles.
By way of introduction, I was born and raised in Philadelphia and began my law enforcement career in 1988 at the Philadelphia Police Department -- the fourth largest police department in the nation. While there, I worked in various assignments and positions of responsibility, including the patrol, tactical, narcotics and detective divisions. I left the agency in 2005 at the rank of Lieutenant to become Police Chief in Shawnee, Oklahoma. Then, beginning in May 2006, I was fortunate to call Volusia County my home -- where I served as Daytona Beach Police Chief for 10 years before deciding to run for Sheriff.
I'm deeply humbled by the faith and confidence that the voters have placed in me and pledge to work tirelessly for the betterment of the entire Volusia County community. We have a strong and dedicated team of professionals, both sworn and civilian, here at the Sheriff's Office that I am honored to lead. As Sheriff, my priorities will include combatting juvenile crime, protecting seniors, strengthening neighborhoods, expanding community outreach efforts and maintaining open lines of communication. I also will place a high priority on encouraging innovation and creativity in the workplace. To be successful, all of this requires strong bonds of partnership with the community and everyone working together.
For those who don't know me, I'm not one to spend all of my time sitting behind a desk. Expect to see me out and about in the community, responding to scenes, meeting with citizens and working for you. I hope you will come back often to our web site and also stay engaged and connected with us by visiting our Facebook page at https://www.facebook.com/VolusiaSheriff/ and following us on Twitter at https://twitter.com/VolusiaSheriff. I look forward to hearing your feedback on how we can best serve your law enforcement needs and join hands in a common effort to keep our community safe.