1 In Custody, 1 At Large After Carjacking At Deltona Smoke Shop
Date Added: January 24, 2023 11:27 am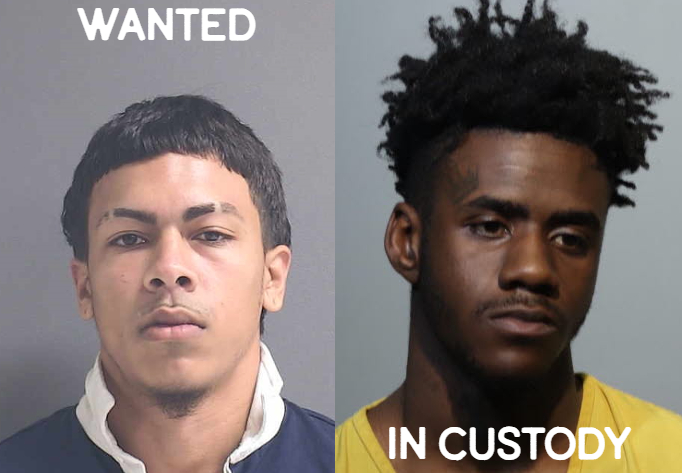 Andrew Gant
Office of Public Affairs & Media Relations
1 IN CUSTODY, 1 AT LARGE AFTER CARJACKING AT DELTONA SMOKE SHOP
One suspect is in custody and a second is still at large after a carjacking outside a Deltona smoke shop, where a customer's vehicle was stolen with his girlfriend still in the passenger seat.
Deputies responded to High Spirits Smoke Shop at 712 Fort Smith Blvd. around 8:30 p.m. Thursday after a customer reported his black Kia Forte was stolen from the parking lot.
He told deputies his girlfriend was still in the car when an unknown suspect wearing a ski mask jumped in and took off.
Down the road, the suspect slowed down enough for the girlfriend to jump out of the moving car. She sustained minor injuries to her foot and knee from falling on the pavement, but declined medical attention.
No weapon was displayed or implied during the incident.
Responding deputies and detectives worked quickly to identify the suspects involved: 19-year-olds Kenneth Ocasio (DOB 4/25/2003) and his accomplice Tristan Daniels (DOB 7/28/2003).
The stolen vehicle, a black 2022 Kia Forte, was recovered Monday night in Seminole County, where Daniels was involved in two separate traffic crashes in it. He was taken into custody on his VSO warrants for principal to carjacking, principal to false imprisonment, and possession of a firearm by a delinquent, which was filed after detectives determined he attempted to sell a handgun at the smoke shop. He was also charged with 2 counts of leaving the scene of a crash with property damage, 2 counts of reckless driving, driving without a valid license, possession of marijuana over 20 grams, and possession of drug equipment.
Ocasio is not in custody as of this writing, but is wanted on charges of carjacking and false imprisonment. Law enforcement is actively looking for him, and anyone with information about his whereabouts is asked to contact 911.