UPDATE: 15-Year-Old Son Charged With Murder In Mother's Death
Date Added: November 02, 2018 7:29 pm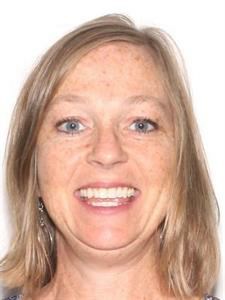 ***UPDATE 3 A.M. NOV. 3***
A 15-year-old DeBary boy is being charged with the murder of his mother after Volusia County sheriff's detectives investigating her disappearance today obtained his full and detailed confession.
Gregory Logan Ramos (DOB 6/14/2003) confessed to killing 46-year-old Gail Cleavenger by strangling her at the family's home (35 Alicante Road) late Thursday night, then using a wheelbarrow to load her into her van and burying her beneath a fire pit at River City Church (267 E. Highbanks Road) early Friday morning.
Ramos told detectives he enlisted the help of two friends, also juveniles, to stage a burglary scene at the house on Alicante. Those friends, 17-year-olds Dylan Ceglarek and Brian Porras, are also in custody and facing multiple criminal charges.
Detectives responding to that call around 3:52 p.m. began investigating what initially was reported as a burglary, supposedly discovered by Ramos after he came home from school. He said his mom was missing and her van was still running in the driveway.
He later confessed to the murder of his mother and implicated his friends. Elsewhere in DeBary, deputies recovered the dumped property that was removed from the home in the staged burglary – computers and other electronics including a Playstation 4, a rifle and other items. Deputies also recovered a shovel and broom used to bury Cleavenger and straighten up the scene around the fire pit.
Detectives located Cleavenger's body in her burial site at River City Church in the early-morning hours Saturday.
***
Andrew Gant
Office of Public Affairs & Media Relations
DETECTIVES INVESTIGATING SUSPICIOUS DISAPPEARANCE OF DEBARY WOMAN
Volusia County sheriff's detectives are investigating the suspicious disappearance of a DeBary woman who went missing Friday and is considered endangered.
Gail Cleavenger, 46, of 35 Alicante Road in DeBary, was last seen Friday morning.
Anyone with information about Ms. Cleavenger's whereabouts is asked to call 911. No further details in the active investigation are being released at this time, but further updates will be provided as they become available.